Beijing East Gate Plaza Service Apartment or "East Gate Apartment" is located in central Beijing. Its service principle is to provide domestic and international guests with a service that makes you feel at home.
In 2017, East Gate Apartment authorized Beijing Better Choice HR Consulting Corporation Ltd. (Better Choice) to recruit Filipino workers in order to provide improved communication and services, specially catering to their foreign guests. After a rigorous screening process, Better Choice selected Revalyn P. Posidio from the Philippines.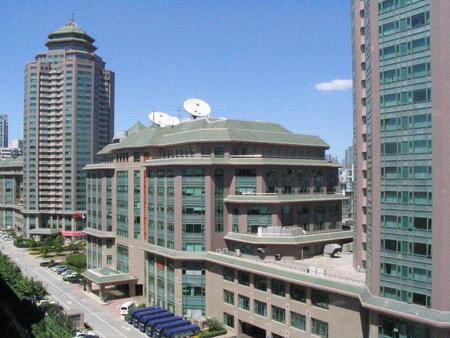 East Gate Apartment
Revalyn, 24 years old, used to work at Azalea Hotels & Residences Baguio as a front office team leader; she also worked at The Manor at Camp John Hay as a front desk oficer. After passing the East Gate Apartment interview, she began preparing the documents to apply for her work permit. In May 2018, after arriving in Beijing, she was welcomed by the chairman of Better Choice at the main office and was provided with a basic orientation on Chinese Culture and environment. After the orientation, Revalyn, accompanied by managers from Better Choice, was endorsed to East Gate Apartment. She was well received by Lee Long Kui - General Manager(Korean), Brian Keith Chowles – Deputy General Manager (Germany)and Xiaojuan Dong –Lobby Manger (Chinese) and started to work next day after the hotel training and internal orientation.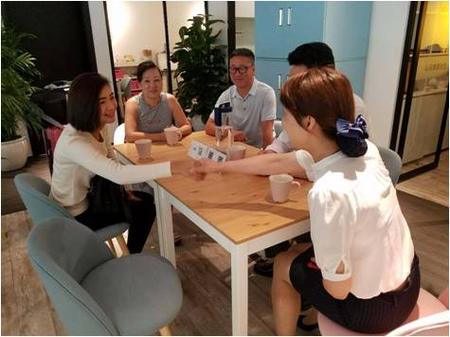 Endorsement of Revalyn to East Gate Apartment by Better Choice management

Leaders of East Gate Apartment were satisfied with her outstanding performances; they trained her in various aspects in order to master different skills. General Manager, Lee Long Kui said: "We are really happy to have her now... I hope she can enjoy working here. Her smile is warm and lovely; she gives a homely feel to our guests, that is just what we need". Deputy General Manager, Brian Keith Chowles, indicated that: "She is more than what we expected. She gives our apartments, even the whole plaza a more presentable image. We would like to ask her to host more of our advertising events. I believe our guests will like her more and more". Lobby Manager, Xiaojuan Dong, told us that Revalyn is a fast learner, she adapts well to working environment, their guests are really happy with her lovely smile and willingness to serve.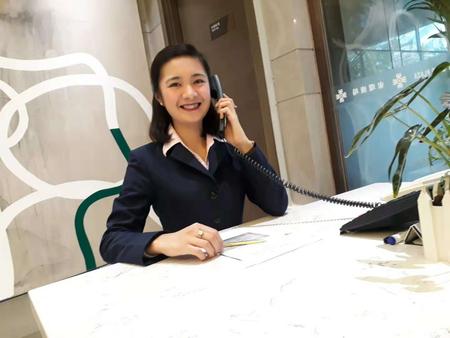 Revelyn is working